Get

more

customers
Maximise

your website revenue
with persuasive design
Data Research

User Experience Design

Conversion Optimisation
An ecommerce consultancy that
converts website visitors to customers.
Services
Landing Page Optimisation
Optimize any page that receives
marketing traffic
Landing Page Optimisation
Increase Return on Ad spend (RoAS)
of your marketing
Website optimisation
Maximise performance
across your entire website
Website
Optimisation
Identify triggers that convert website visitors to paying customers
Growth
Strategy
Increase customer acquisition
& retention
Growth
Strategy
Grow your business
& optimise your revenue funnel
Businesses we've helped to grow
LANDING PAGE OPTIMISATION (Inspire)
WEBSITE OPTIMISATION (Emerald Life)
GROWTH STRATEGY (Orla james)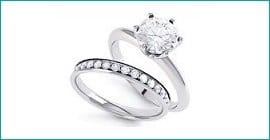 Increase your

1. Identify where your website is leaking money.
2. Optimise based on maximum revenue impact.
3. Quantify sales uplift based on live traffic results.
Website Design that Sells
Evidence-based design
Host uses qualitative & quantitative data to drive insights, leveraging web analytics and UX tools to monitor user behaviour.
Does your Website Really Work?
√ Receive expert UX evaluation
√ Get insights from the people using your website
√ Improve measurement with a Google Analytics health check
Stop Guessing, Start Asking
Host understands every visitor action, taking the guesswork out of design with a data-centric approach.
Our designs are based on best practice customer insights.
Helping you Grow
√ Increase return on investment (ROI) of existing marketing
√ Identify opportunities for growth 
√ Improve overall website revenue
Let's  

Optimise

Your Business
+44 (0) 7801 053 388
hello@hostdgtl.com 

The Host promise
Your single point of contact will be the principal, so you're always talking to an expert – no sales people, no project managers, no juniors.