Setting up BigQuery & adding Host 
What is BigQuery?
It's Google's data warehouse that enables you to store vast amounts of data in the cloud. For our purposes, think of it as your database for storing your sales and marketing data all in one place. We can then run SQL queries to model, visualise and operationalise your data.
How much does it cost?
Most small businesses will fall within the "free" tier of BigQuery e.g. the first 10 GB of storage per month is free forever.
How long will this setup take?
Five minutes. Follow the instructions below.
1. Visit cloud.google.com/bigquery (while logged into your business Google Account)
2. Click the blue button:
3. Click "AGREE & CONTINUE":
4. Enter your payment information: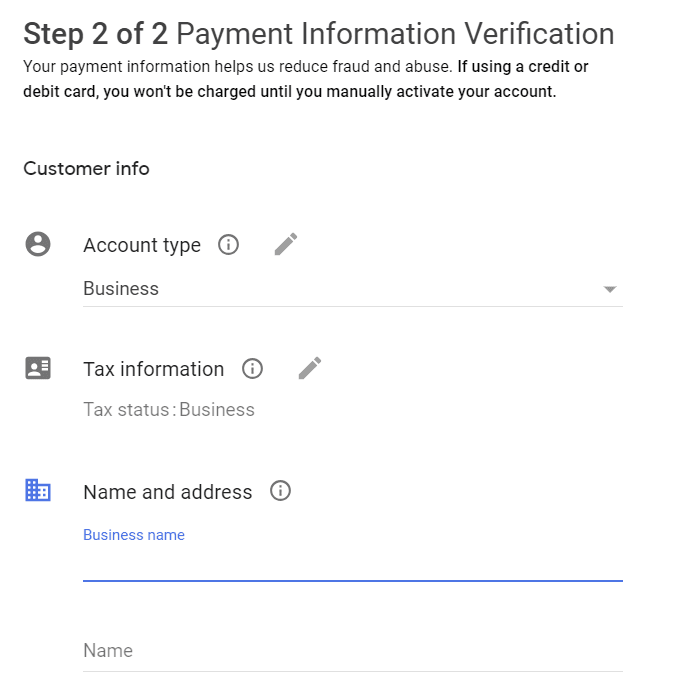 5. You'll now be inside "My First Project". Create a new project: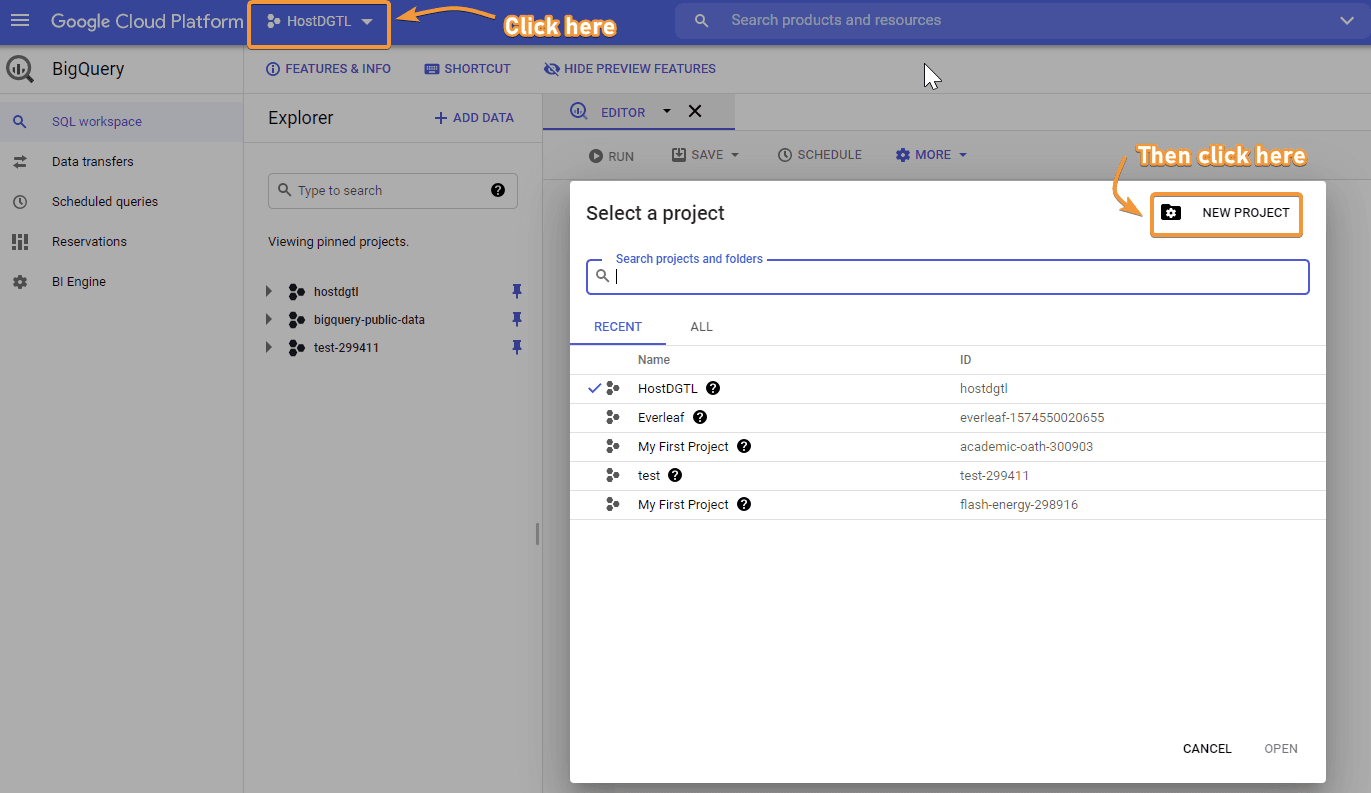 6. Name your project e.g. use your brand name:
7. Open the your newly named project that you just created (in the below example, the project is called Ecommerce Growth Dashboard: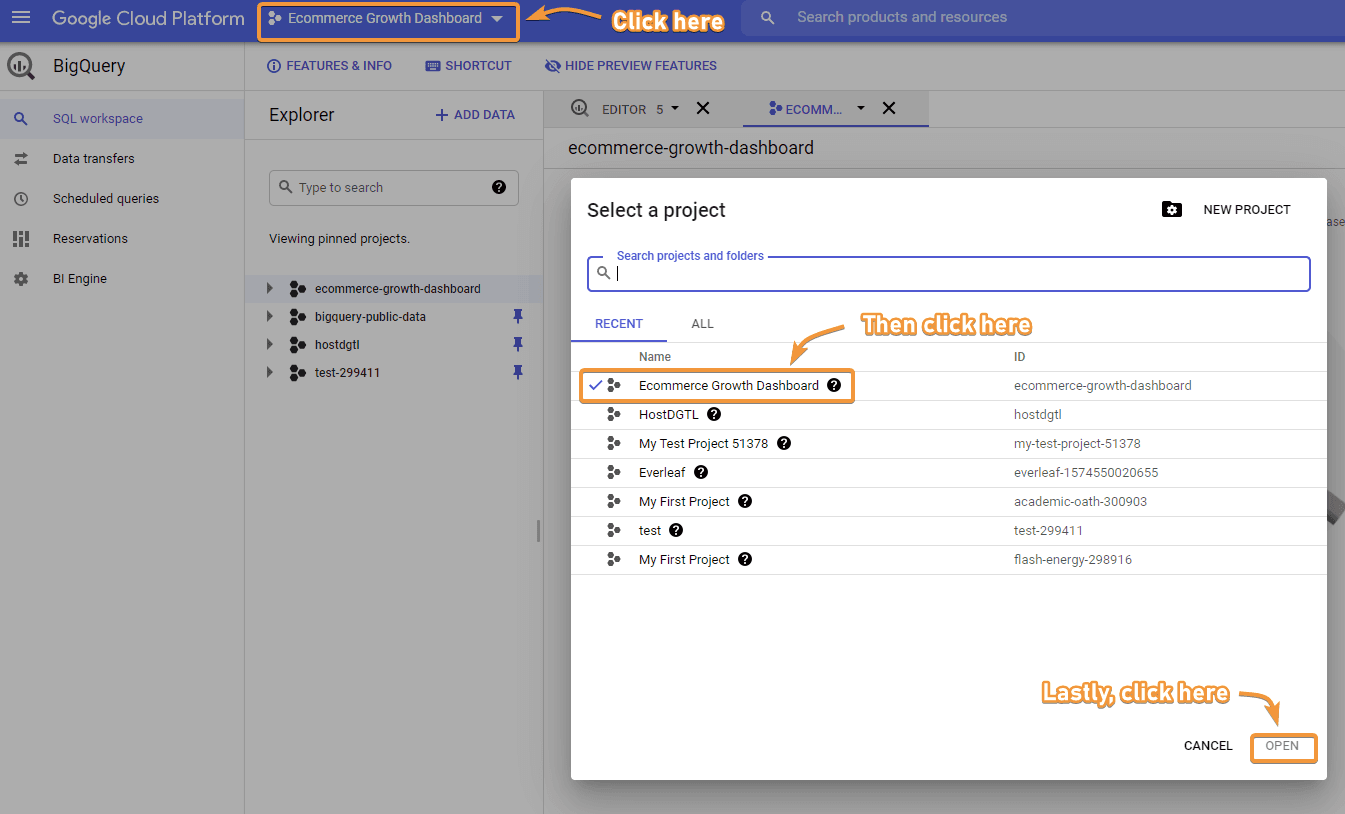 8. On the left-hand nav, rollover "Admin" then "IAM":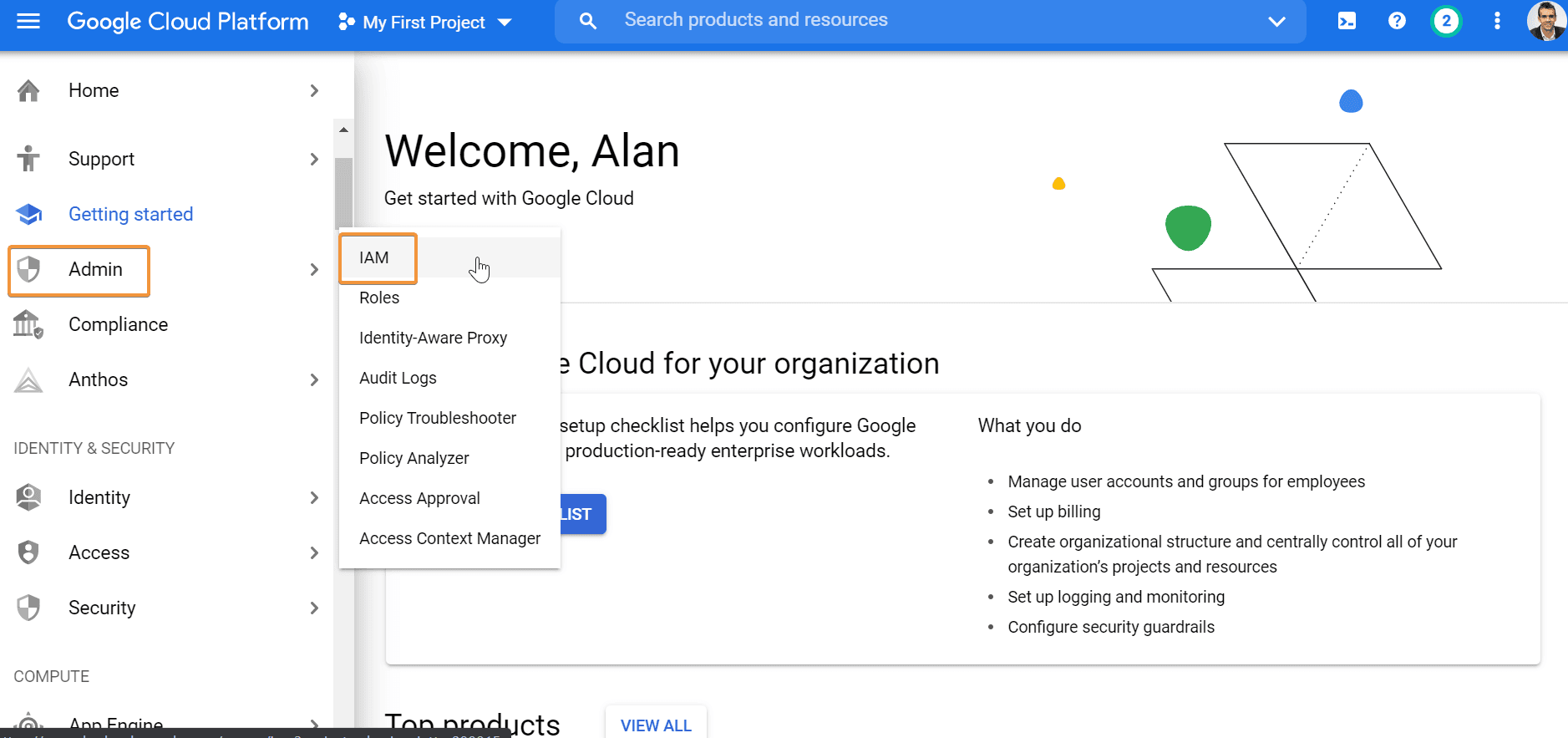 9. Click "Add":
10. Under "New Members", type hostinsight@gmail.com then under "Select a role" select Project then Owner:
11. Check "Send notification email" and hit "Save":