Do

MORE

  With Your Website
The inconvenient truth: 97% of website visitors don't buy.
So it amazes me how much time and money is spent on traffic acquisition, campaign planning, etc. – but the website customer journey never really changes.
That's like directing road traffic into a brick wall.
As a marketing leader, you spend time and money marketing your business. Your website shouldn't be a marketing bottleneck.
It should be a force-multiplier for all your marketing efforts.
Stop hustling. Unlock your marketing potential and give your website a Conversion Detox.
Worry

LESS

About Your Marketing
For online business leaders, non-converting traffic means:
✘ Campaign investment has lower ROI
✘ Marketing is less profitable
✘ Loss of sales when visitors don't turn into customers
But… with a high-performing website, marketing becomes simple because it CONVERTS.
Optimising the visitor-to-customer rates of your website creates:
✔ MORE customers with the same traffic
✔ HIGHER marketing return-on-investment for ALL your marketing channels
✔ INCREASED lifetime customer value & retention
All this means no more squeezing blood from a stone with your marketing.
3-Step Process To Website Nirvana
Whether your aim is to capture leads, subscribers or sell products…
…there's a way to make your website customer-centric and data-optimised.
A framework that helps you to understand your users, the problems to be solved, and the opportunities.
A 3-step framework called Locate-Triangulate-Create.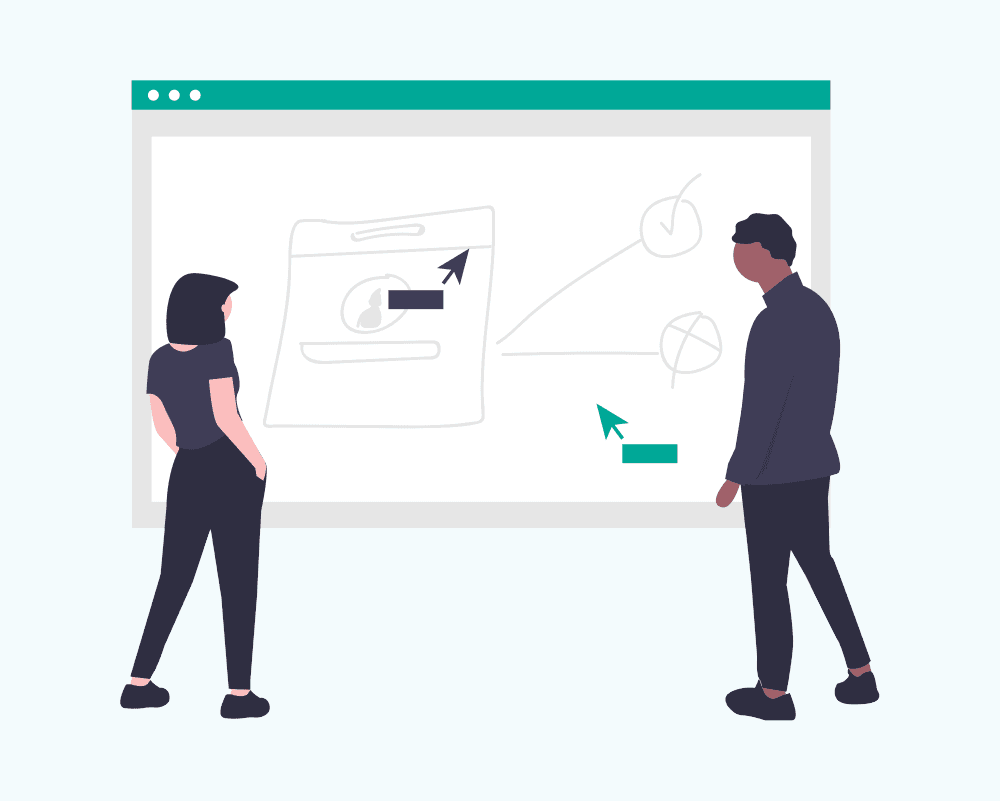 Introducing the Locate-Triangulate-Create Method
Conversion Detox: what you get

1.

Locate
✔ Impact Analysis ⓘ
✔ Google Analytics Analysis ⓘ
2.

Triangulate
✔ Heuristic Evaluation ⓘ
✔ Website UX Research ⓘ
✔ User Testing ⓘ
3.

Create
✔ Prioritisation Checklist ⓘ
✔ Insight-Driven Design ⓘ
Data-Driven Design: Case Studies
Hi, I'm Alan Chapman
I work with companies like these to sell their vision online.

Life's easier when you follow established principles.
The end deliverable from the Conversion Detox is a strategy for your new high-converting website so you can remove the marketing headaches.
The Locate-Triangulate-Create framework is based on daily experience from the trenches (over a dozen years). It's designed to give you insights about your visitors that lead to money-making outcomes.
Work With A User Experience Specialist
I specialise in website user experiences. Working with me, you're talking to the person who's analysing your data, extracting insights and creating user experience solutions.
A lot of agencies also offer "user experience" or "conversion rate optimisation" as an add-on. Like development agencies, or 'full service' marketing agencies (I worked in marketing agencies for 9 years).
But using customer insight to create shoppable web pages isn't their bread and butter. It's why I created this consultancy practice – to create MORE impact for companies with business-critical websites.
Generalists produce diluted results. Specialists produce profitable results.
Yes, Google Analytics is the starting point. It forms the backbone of the LOCATE phase.
As part of your Conversion Detox, we'll extract what data we can. If we jointly agree that your Google Analytics needs improving so that we're not flying blind, then I'll help you with the implementation too. Google Analytics Health Checks are my bread and butter.
Not exactly.
Actually, I'm being too British and polite: not at all.
What works on another website may not work on yours. It's better to rely on data to make smart content-design decisions.
The 'trick' is leveraging data to persuade people to buy. Turning data into insights, and insights into user experiences.
I don't buy into "website best practice" backed by isolated case-studies. If you prefer to take that route, you'd be well served spending a few hours on Google and copying some templates.