DO MORE WITH YOUR WEBSITE
The inconvenient truth: 97% of website visitors don't buy.
It's amazing how much time and money is spent on traffic acquisition, campaign planning, etc. – but the website customer journey never really changes.
That's like directing road traffic into a brick wall.
You spend time and money marketing your business. Your website shouldn't be a marketing bottleneck. It should be a force-multiplier for all your marketing efforts.
Stop hustling. Unlock your marketing potential and give your website a Conversion Detox.
WORRY

LESS

ABOUT YOUR MARKETING
For online business leaders, non-converting traffic means:
✘ Campaign investment has lower ROI
✘ Marketing is less profitable
✘ Loss of sales when visitors don't turn into customers
But… with a high-performing website, marketing becomes simple because it CONVERTS.
Optimising the visitor-to-customer rates of your website creates:
✔ MORE customers with the same traffic
✔ HIGHER marketing return-on-investment for ALL your channels
✔ INCREASED lifetime customer value & retention
No more squeezing blood from a stone with your marketing.
3-STEP PROCESS TO WEBSITE NIRVANA
Whether your aim is to capture leads, subscribers or sell products…
…there's a way to make your website customer-centric and data-optimised.
A framework that helps you to understand your users, the problems to be solved, and the opportunities.
A 3-step framework called Locate-Triangulate-Create.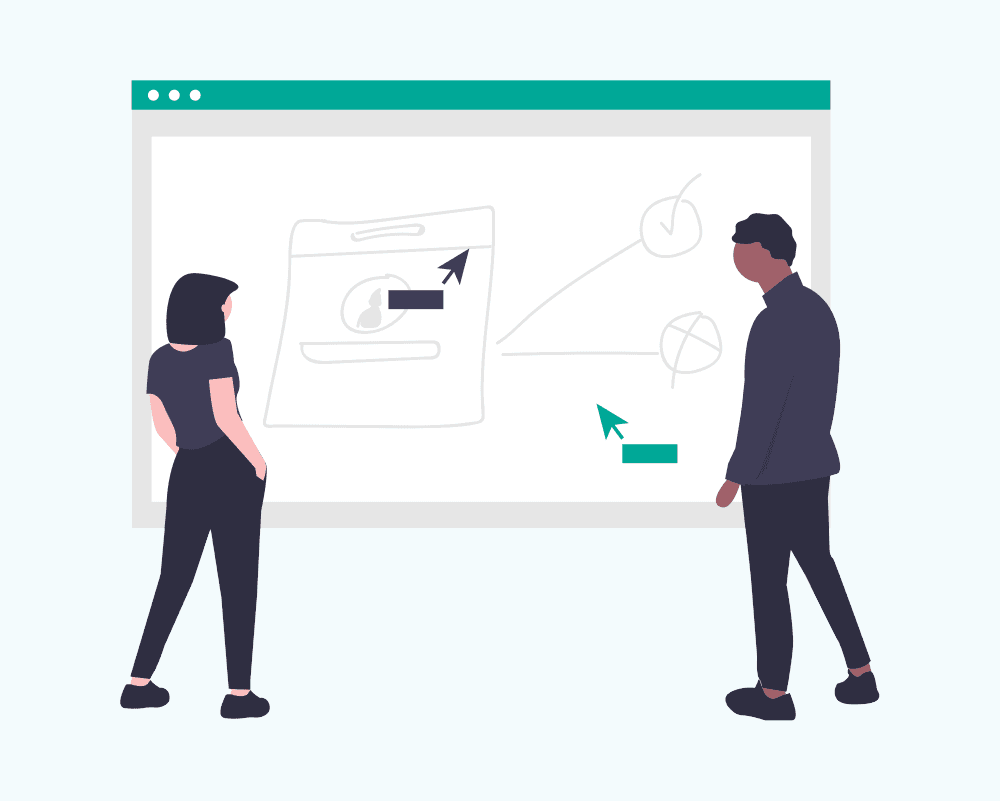 INTRODUCING THE METHOD
LOCATE – TRIANGULATE – CREATE
1.

Locate
✔ Impact Analysis ⓘ
✔ Google Analytics Analysis ⓘ
2.

Triangulate
✔ Heuristic Evaluation ⓘ
✔ Website UX Research ⓘ
✔ User Testing ⓘ
3.

Create
✔ Prioritisation Checklist ⓘ
✔ Insight-Driven Design ⓘ
CASE STUDIES
INSIGHT-DRIVEN DESIGN
ECOMMMERCE SECTOR
Conversion Optimisation 
✓ +81% increase in customer acquisition for PPC lead-gen
FINANCE SECTOR
Landing Page Optimisation 
✓ +92% increase for organic search landing pages
INSURANCE SECTOR
Website Redesign 
✓ User research & design for this ecommerce website
Hi, I'm Alan Chapman
I work with companies like these to sell their vision online.

Life's easier when you follow established principles.
The end deliverable from the Conversion Detox is a strategy for your new high-converting website so you can remove the marketing headaches.
The Locate-Triangulate-Create framework is based on daily experience from the trenches (over a dozen years). It's designed to give you insights about your visitors that lead to money-making outcomes.
YOUR EXPERIENCE SPECIALIST
I specialise in website user experiences. Working with me, you're talking to the person who's analysing your data, extracting insights and creating user experience solutions.
A lot of agencies also offer "user experience" or "conversion rate optimisation" as an add-on – like development agencies, or 'full service' marketing agencies (I worked in marketing agencies for 9 years).
But using customer insight to create shoppable web pages isn't their bread and butter. Generalists produce diluted results. Specialists produce profitable results.