Free Guides & Resources to help you grow
Google Analytics CHECKLIST
My personal Google Analytics (GA) Audit Checklist. Fine-tuned over the years, day I still use this to audit GA setups for implementation and tracking errors.
Conversion Velocity EBOOK
A 3-point framework to create high-converting websites. Increase your visitor-to-customer conversion rates, marketing ROI and online revenues with the 'Conversion Velocity' formula.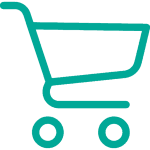 Checkout Optimization PORTAL
An online course bringing you access to tools and guides to increase checkout conversion rates. Swipe these techniques and tools to optimize your checkout funnel.
If you'd like to hear more about 1st Party Marketing, you can get fresh marketing tips via my newsletter, Selling On Websites.