You've installed Google Analytics – but it doesn't feel like the data is powering your marketing decisions.
You look at a few reports, but you don't trust the accuracy of all the data; and you know that important data is missing.
The bottom line is that it's hard to measure the impact of all the work you're doing.
It's like running your business wearing a blindfold. Suboptimal data leads to suboptimal decisions.
With a Google Analytics Health Check, your marketing data POWERS your ecommerce performance.
A bad Google Analytics (GA) setup is as useful as an inflatable dartboard.
You won't be able to find bugs, UX issues or poorly performing traffic that are costing you money and holding back marketing performance.
But a robust Google Analytics setup helps you to make smarter, more profitable, ecommerce decisions.
What does that look like?
a) Data accuracy. Failsafe tracking.
b) Data coverage. Comprehensive tracking (ALL the metrics that are important to your business)
c) Data visualisation. Easy-access reports that you can quickly review and action.
Do

MORE

, Better Marketing
Out the box, Google Analytics tells you very little (e.g. pageview metrics).
You need ACTIONABLE data. Metrics like sales, revenue, and funnel exit rates; dimensions like landing page comparisons, device segmentation, and more.
All this, so you can:
✔ make smarter, faster decisions about your marketing;
✔ know areas of improvement for your traffic and conversion activities;
✔ optimise your marketing budget more effectively.
Google Analytics Health Check: What You Get
Focused Data = Faster Growth
Your business is unique, your marketing is unique… it's the same with your website tracking.
Data should relate back to the business to avoid data overload.
But so many companies start with Google Analytics and reverse-engineer it. That's letting the tail wag the dog.
If you take that approach, you'll end up with a vanilla Google Analytics setup. 
The Google Analytics Health Check laser-focuses on key performance indicators so you spend time on the numbers that matter most.
Hi, I'm Alan Chapman
I work with companies like these to sell their vision online.

Google Analytics is just a tool – a means to an end – in this case, smarter, more profitable marketing.
The Google Analytics Health Check starts with your business objectives, not the tool.
(you probably don't want to hear about data layers, javascript and dimensions anyway!)
Tailoring measurement to your business objectives. That's how you meet your customers' needs to get the results you want.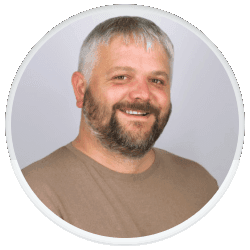 Able to make us look at the value of aspects of our website, or data that was available to us, that previously was completely overlooked.
Richard Smith, ski-lifts.com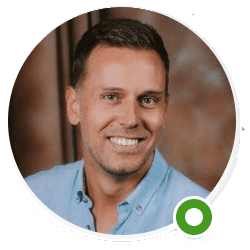 We are very happy with Alan's services to help Coliving.com be correctly tracked throughout Google Analytics. He is very strategic and has great skills. Our site works well now and we get valuable data to help us take good decisions. Thanks Alan!

Daniel Beck, coliving.com
Reaction to the new site is excellent. Customer journey clearly improved, and more professional… our ability to understand, see and track the customer journey is enhanced enormously.
Heidi McCormack, emeraldlife.co.uk