TURN  TRAFFIC  INTO

PROFIT
Marketing Consultancy

For Ecommerce Websites
Optimisation
FREE EBOOK
3-Point Framework For High-Converting Ecommerce Websites
Increase your visitor-to-customer conversion rates, marketing ROI and online revenues with the 'Conversion Velocity' formula.
Clients include

HOW DO YOU CONVERT HUMANS TO CUSTOMERS?
_
By combining traffic with conversion (attracting people to your website then persuading them to buy).
_
That much is obvious. The hard part is making these traffic-conversion experiences PROFITABLE.
_
It's hard because:
_
on the one hand, you need data and analysis;
on the other, you need customer empathy and persuasion.
I combine those skillsets to create PROFITABLE user experiences that sell.
Maybe you want help attracting more people to your website. Or maybe your challenge is converting website visitors to customers.
Maybe both (I like a challenge).
Since I don't know your specific situation, here's a list of the services that may serve you.
Rapidly grow online revenue
_
Hi, I'm Alan. My clients have seen website conversion rate increases between 30% and 90%*:
_
Increased revenue-per-visitor 
_
Improved marketing ROI
_
Reduced visitor abandonment
_
_
*for every £1m in turnover, that's an extra £300K to £900K in revenue
FREEBIES TO HELP YOU RIGHT NOW
WEEKLY ECOMMERCE INSIGHT
Selling On Websites
Free Newsletter
Crafty marketing tips delivered weekly to your inbox
✓
Strategies, tactics and tips from an ecommerce specialist
✓
Free content, advice and ideas on how to market your ecommerce business
GETTING YOUR JUMP START
Conversion Velocity
Free Ebook
Discover the formula that turns visitors into customers
✓
Free, instant-access ebook download to discover "Conversion Velocity"
✓
Learn the formula for creating highly profitable websites
TAKING IT TO THE NEXT LEVEL
Checkout Optimisation
Free Optimisation Portal
Swipe these techniques and tools to optimise your checkout funnel
✓
Get actionable steps to increase checkout conversion rates right now
✓
Access free tools and video guides to increase website profits
Don't take my word for it…
Able to make us look at the value of aspects of our website, or data that was available to us, that previously was completely overlooked.
Reaction to the new site is excellent. Customer journey clearly improved, and more professional… our ability to understand, see and track the customer journey is enhanced enormously.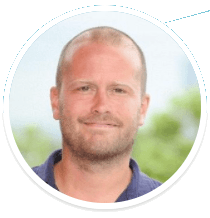 Host Digital has over-delivered every step of the way. The fusion of data and UX has enabled us to increase ecommerce returns month on month.
Landing Page Optimisation
(Inspired)
+81% increase in customer

acquisition for PPC lead-gen
Website Optimisation
(Emerald Life)
User research & design for this

ecommerce website
Growth Marketing
(Ski-Lifts)
+92% increase for organic search

landing pages (travel)

A/B Test Uplift
(YourBaby Club)
+30% uplift in a single A/B test (site

with +1 million signups)
A/B test uplift
(Fine & Rare)
+11% uplift in add to basket rate

for this wine merchant.
Measurement
(French Connection)
Optimising the measurement

framework for this retailer.
97% of web visitors don't buy
Does it ever feel like you're always planning the next sale/campaign, keeping up with merchandising, making updates, etc. – but the customer journey never fundamentally changes? You have a roadmap, but there's no time?
_
The no.1 barrier to making profitable digital marketing changes? It's resource constraint.
_
For Ecommerce Leaders, that means:
_
Marketing investment has lower ROI
Campaigns become unprofitable
Loss of sales when visitors don't turn into customers
_
_
From the "selling on websites" Blog