Convert Visitors To Customers
Conversion Optimisation

For Ecommerce Websites
A/B Testing
Discover
money-making

opportunities on your website

Get instant free access to the Detox Dashboard that reveals actionable insight from your Google Analytics data to maximise website revenue.
Rapidly grow revenue
Convert more website visitors to customers
Our clients typically see website conversion rate increases between 30% and 90% within 3 months.
Increased revenue-per-visitor
Improved marketing ROI
Reduced visitor abandonment
Visualise your Google Analytics data to reveal actionable insight
your business is unique
So is your website. Accelerate online revenues with done-for-you consultancy.
Why do businesses spend more on traffic, rather than website conversion? Because conversion optimisation is a prosaic process.
There are so many interlocking pieces, and each piece requires a different skillset. It's much easier to push the 'launch' button on Google/Facebook Ads, than optimise the conversion rate of a website.
And yet… conversion optimisation is your secret weapon to combat rising cost per clicks and increased online competition. Improving your website affects ALL your traffic channels. It's a force-multiplier.
Introducing the conversion framework
Data is everywhere, so how do you use it?

With a proper framework. Leveraging data is THE major challenge to improve a website. As your consultant, I cross-pollinate data insights from multiple sources. Web analysis, UX research, copywriting, usability testing, split-testing… conversion optimisation is more than the sum of its parts.
Turbocharge your conversion rates with my Locate > Triangulate > Monetate framework.
(discover my methodology)
GETTING YOUR JUMP START
Detox Dashboard
Free Online Tool
Discover money-generating opportunities on YOUR website
✓
Free, instant access to the dashboard tool
✓
Reveal actionable insight from your Google Analytics data
TAKING IT TO THE NEXT LEVEL
Conversion Framework
Free Video Training
Learn the methodology that repeatedly increases online revenue
✓
Watch this training video to learn my conversion framework
✓
Discover my proprietary 3-phase process
DOING IT FOR YOU
Conversion X-Ray
Work With Me
Generate positive ROI with done-for-you consultancy services
✓
Continuous improvement of your website
✓
Done-for-you optimisation services
Don't take my word for it…
Able to make us look at the value of aspects of our website, or data that was available to us, that previously was completely overlooked.
Reaction to the new site is excellent. Customer journey clearly improved, and more professional… our ability to understand, see and track the customer journey is enhanced enormously.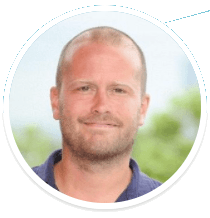 Host Digital has over-delivered every step of the way. The fusion of data and UX has enabled us to increase ecommerce returns month on month.
Landing Page Optimisation
(Inspired)
+81% increase in customer

acquisition for PPC lead-gen
Website Optimisation
(Emerald Life)
User research & design for this

ecommerce website
Growth Marketing
(Ski-Lifts)
+92% increase for organic search

landing pages (travel)

A/B Test Uplift
(YourBaby Club)
+30% uplift in a single A/B test (site

with +1 million signups)
A/B test uplift
(Fine & Rare)
+11% uplift in add to basket rate

for this wine merchant.
Measurement
(French Connection)
Optimising the measurement

framework for this retailer.
From the Conversion Accelerator Blog