Marketing Consultancy

For Ecommerce Websites
Optimisation
Get the 'Conversion Velocity' Ebook
Discover 'Conversion Velocity', the 3-point formula that increases visitor-to-customer conversion rates, marketing ROI and online revenues.
Clients include

ACCELERATE online revenues
(97% of website visitors don't buy)
For Ecommerce Leaders, website abandonment can be frustrating:
Marketing investment has lower ROI
Campaign planning becomes unprofitable
Loss of sales when visitors don't turn into customers
_
The no.1 barrier to making profitable website changes? It's resource constraint.
_
Does it ever feel like you're always planning the next sale/campaign, keeping up with merchandising, website updates, etc.? But the website customer journey never fundamentally changes?
_
The data is there but there's no time to analyse Google Analytics and the rest.
_
Conversion optimisation is a force-multiplier for all your ecommerce activities.
Rapidly grow revenue
Convert more website visitors to customers
Our clients have seen website conversion rate increases between 30% and 90%*:
_
Increased revenue-per-visitor 
_
Improved marketing ROI
_
Reduced visitor abandonment
_
_
*for every £1m in turnover, that's an extra £300K to £900K in revenue
USING DATA TO DRIVE profits
Data is everywhere, so how do you use it?

Leveraging data is THE major challenge to increasing website revenues. We use a 3-point framework to cross-pollinate data insights about your website.
_
Most ecommerce businesses don't have the resources to actually analyse all their data. Sometimes they're not even looking at the data tools they can be paying for!
_
It's about data storytelling: leveraging insights to create persuasive design. To convert more visitors into customers we dive deep into your customers' needs, wants and desires.
_
Turbocharge your conversion rates with the Conversion Velocity Formula.
_
(discover the conversion formula)
turning traffic into profit
GETTING YOUR JUMP START
Conversion Velocity
Free Ebook
Discover the formula that turns visitors into customers
✓
Free, instant access download of 31-page ebook
✓
Learn the formula for creating highly profitable websites
TAKING IT TO THE NEXT LEVEL
Checkout Optimisation
Free Optimisation Portal
Swipe these techniques and FREE tools to optimise your checkout funnel
✓
Get actionable steps to increase checkout conversion rates right now
✓
Access FREE tools and video guides to increase website profits
DOING IT FOR YOU
Conversion X-Ray
Work With Me
Maximise revenue with done-for-you consultancy services
✓
Health Checks, deep-dive reviews, growth coaching & A/B testing
✓
Done-for-you optimisation services that converts visitors to customers
Don't take my word for it…
Able to make us look at the value of aspects of our website, or data that was available to us, that previously was completely overlooked.
Reaction to the new site is excellent. Customer journey clearly improved, and more professional… our ability to understand, see and track the customer journey is enhanced enormously.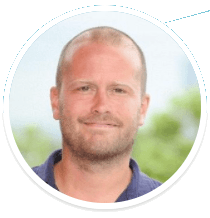 Host Digital has over-delivered every step of the way. The fusion of data and UX has enabled us to increase ecommerce returns month on month.
Landing Page Optimisation
(Inspired)
+81% increase in customer

acquisition for PPC lead-gen
Website Optimisation
(Emerald Life)
User research & design for this

ecommerce website
Growth Marketing
(Ski-Lifts)
+92% increase for organic search

landing pages (travel)

A/B Test Uplift
(YourBaby Club)
+30% uplift in a single A/B test (site

with +1 million signups)
A/B test uplift
(Fine & Rare)
+11% uplift in add to basket rate

for this wine merchant.
Measurement
(French Connection)
Optimising the measurement

framework for this retailer.
From the Conversion Accelerator Blog